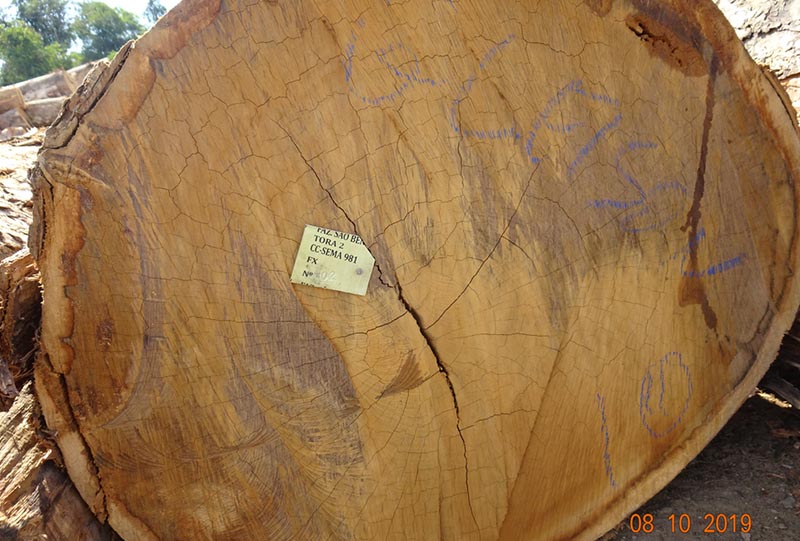 1. Logs are randomly selected by us at the log yard of the sawmill.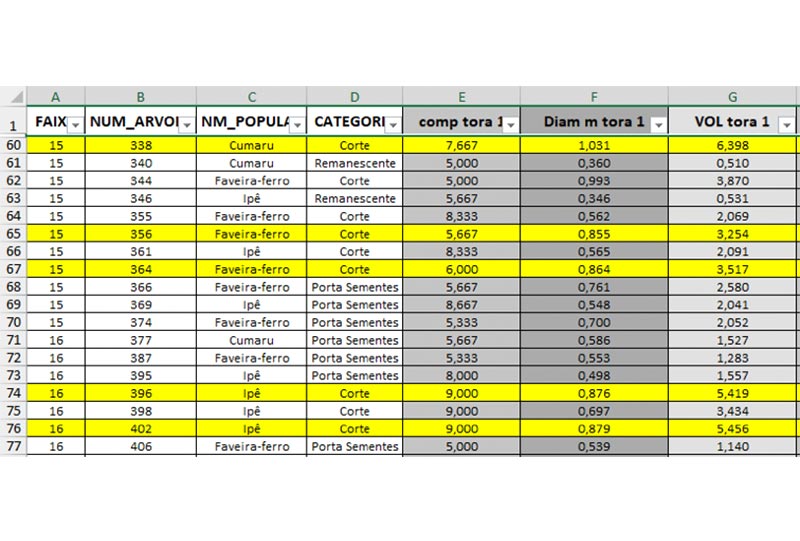 2. The data attached to the log are compared with the inventory list.
3. The log number is searched on the forest map (detailed view).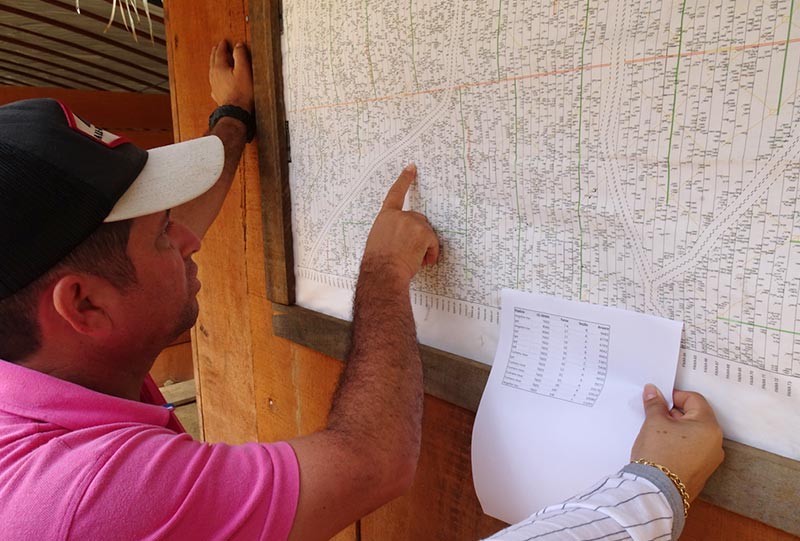 4. On the forest map (general view) the location and how to get there is identified.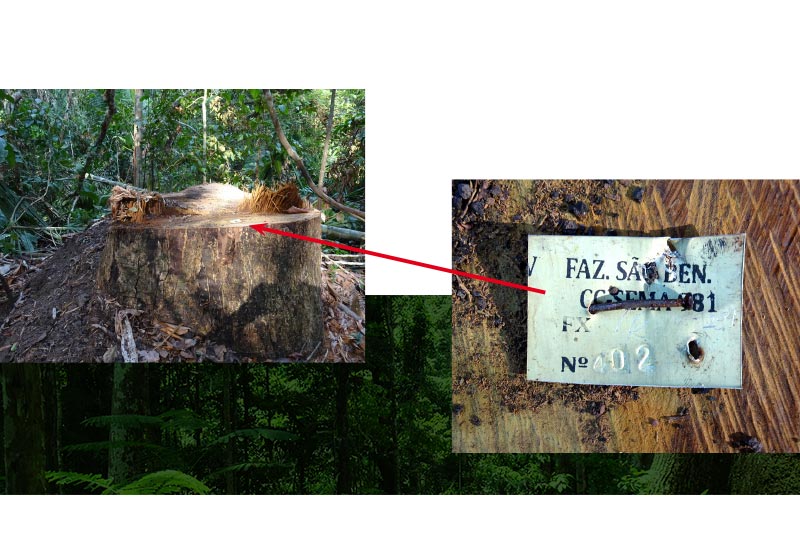 5. The root stump is found and the information on the badge is matched up.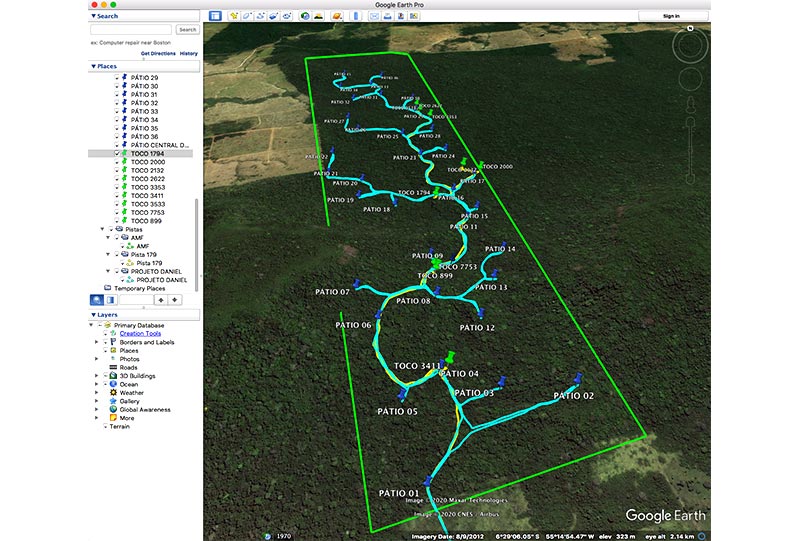 6. Via Google Maps Pro the visited root stumps and the access route are located by GPS data.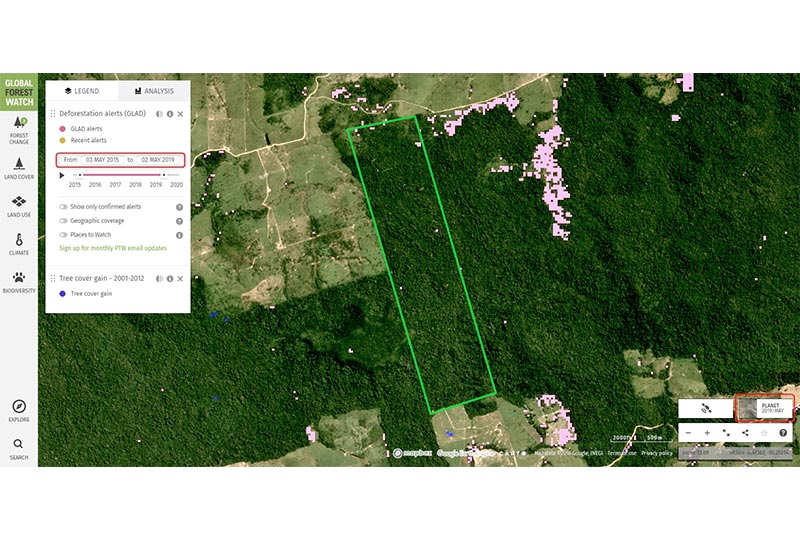 7. On the satellite image, the pink dots show where deforestation has occurred and can be used as a final check to see if the PMFS specifications have been met.